The Diocese of St. John's-Basseterre marked the Solemnity of the Most Holy Body and Blood of Christ, otherwise known as Corpus Christi on Sunday June 11, 2023. The first procession since the start of the global pandemic, this march of witness saw the participation of over 250 persons including the clergy, religious, service groups, catholic schools and the wider church community. This year, we were encouraged by Pope Francis to open our eyes and hearts to the fact that "there hunger for food, companionship, friendship, consolation, good humour, attention and most importantly, a hunger to be evangelized. He reminded the Church that "we find this in the Eucharistic Bread — the attention of Christ to our needs and the invitation to do the same toward those who are beside us. We need to eat and feed others." In his homily, Bishop Llanos reminded us that "what we do today is really [an effort] at renewing our sense of adoration, worship, thanksgiving, praise and love for Jesus, specifically in the blessed sacrament"
Drawing on the writing of St. Thomas Aquinas, Bishop Llanos reminded us that when Christ "took on our flesh, he dedicated the whole of its entire substance to our salvation." He went on to note that "to ensure that the memory of so great a gift will abide with us forever, He left His body as food and His blood as drink for the faithful to consume in the forms of bread and wine." This was followed by earnest plea to approach the feast and the procession to follow as a solemn observance.
Parishioners of Holy Family cathedral followed in the procession of the Blessed Sacrament along Michaels Mount, onto All Saints Road, back onto Camacho Ave, Queen Elizabeth Highway and back to the Cathedral where participants were led in a prayerful benediction.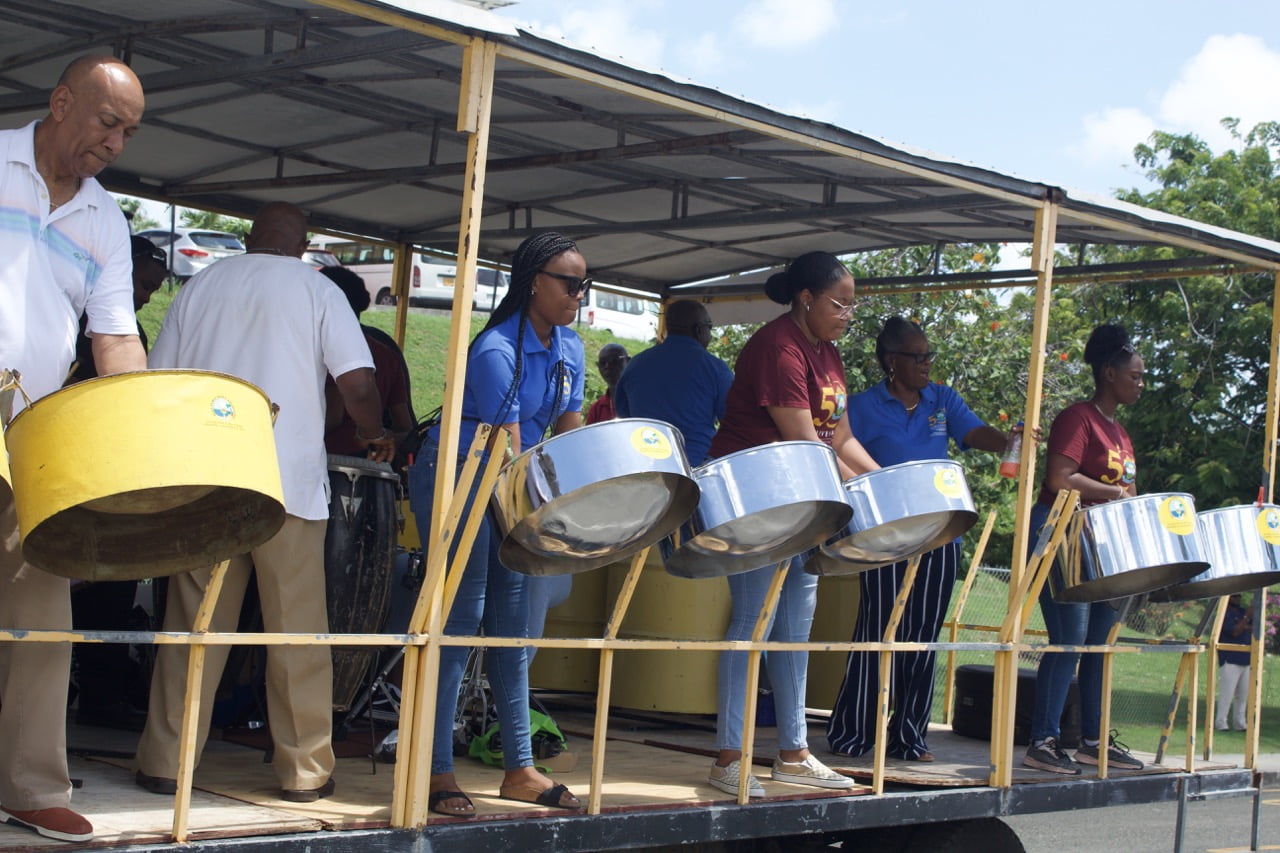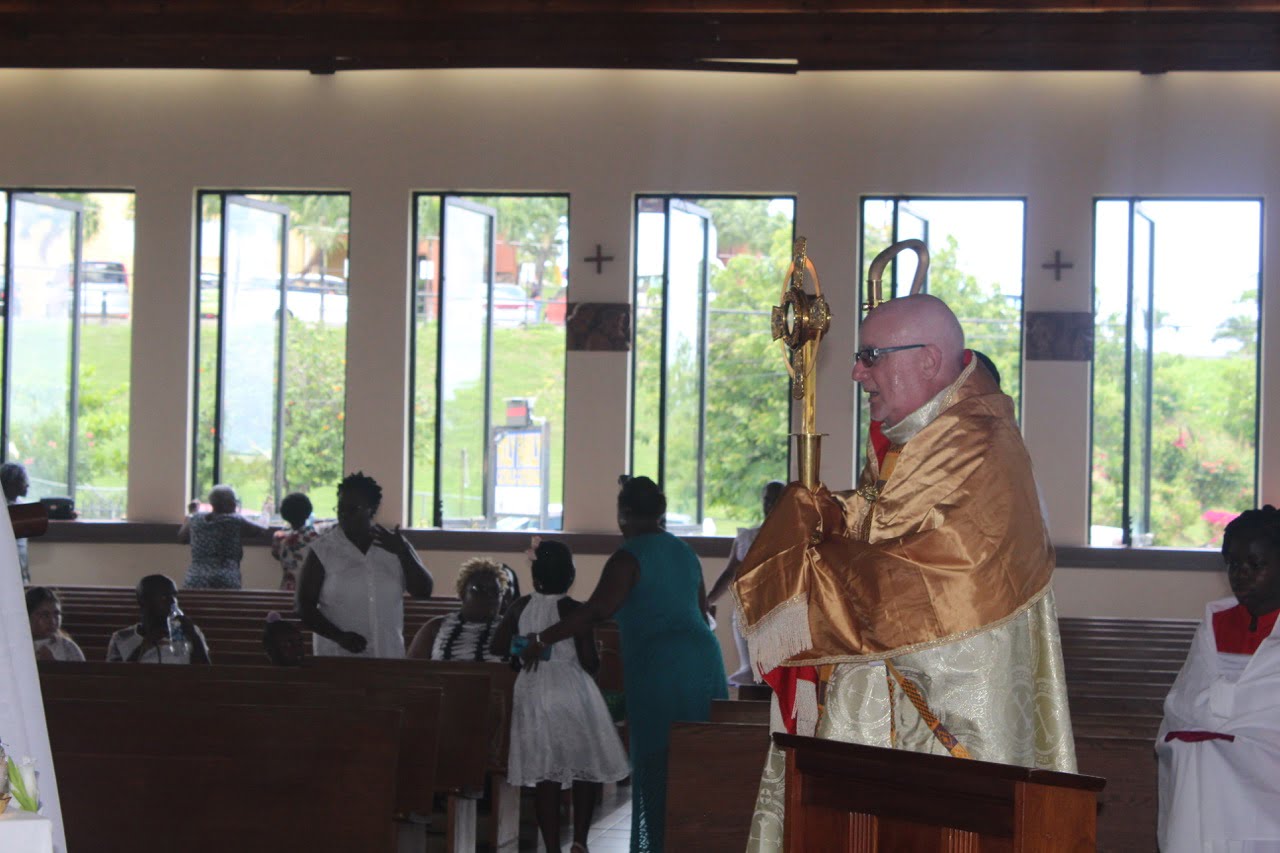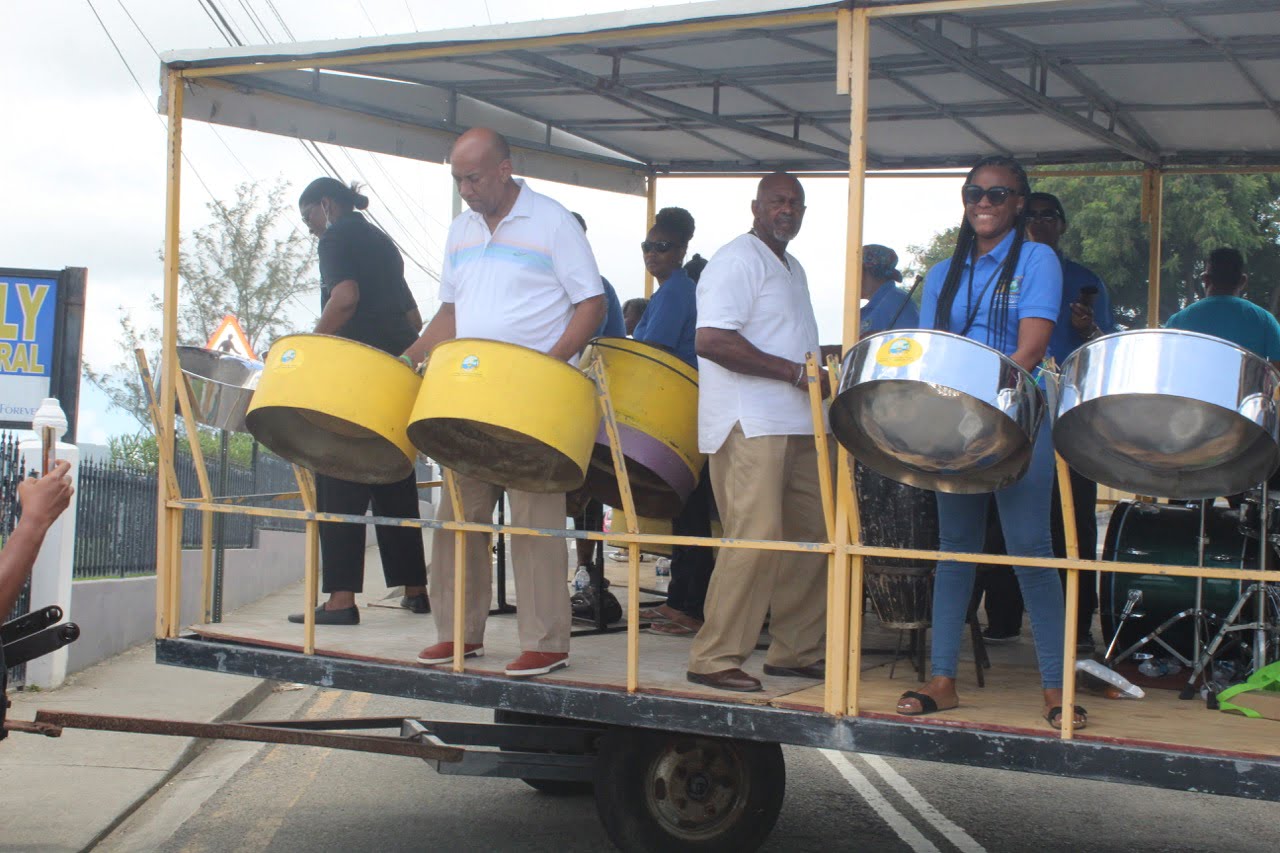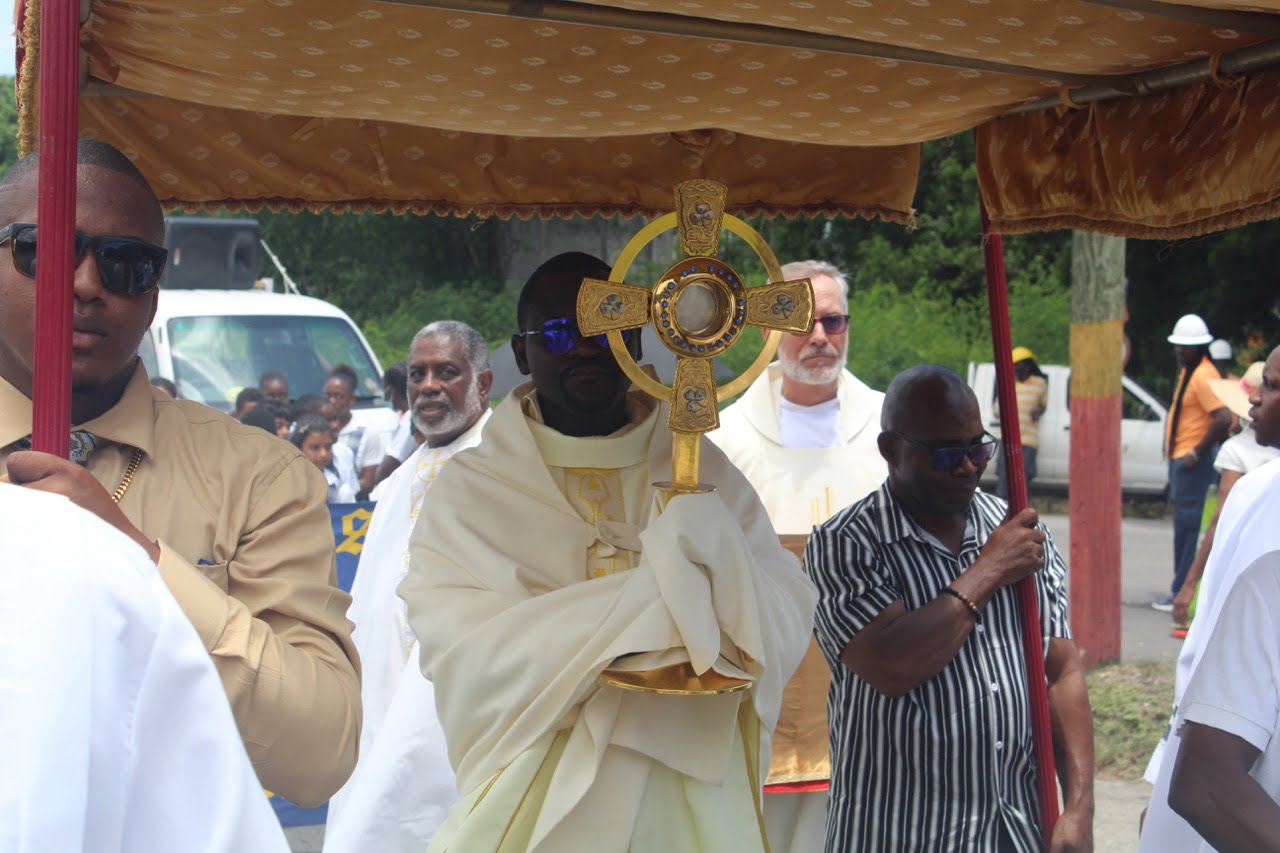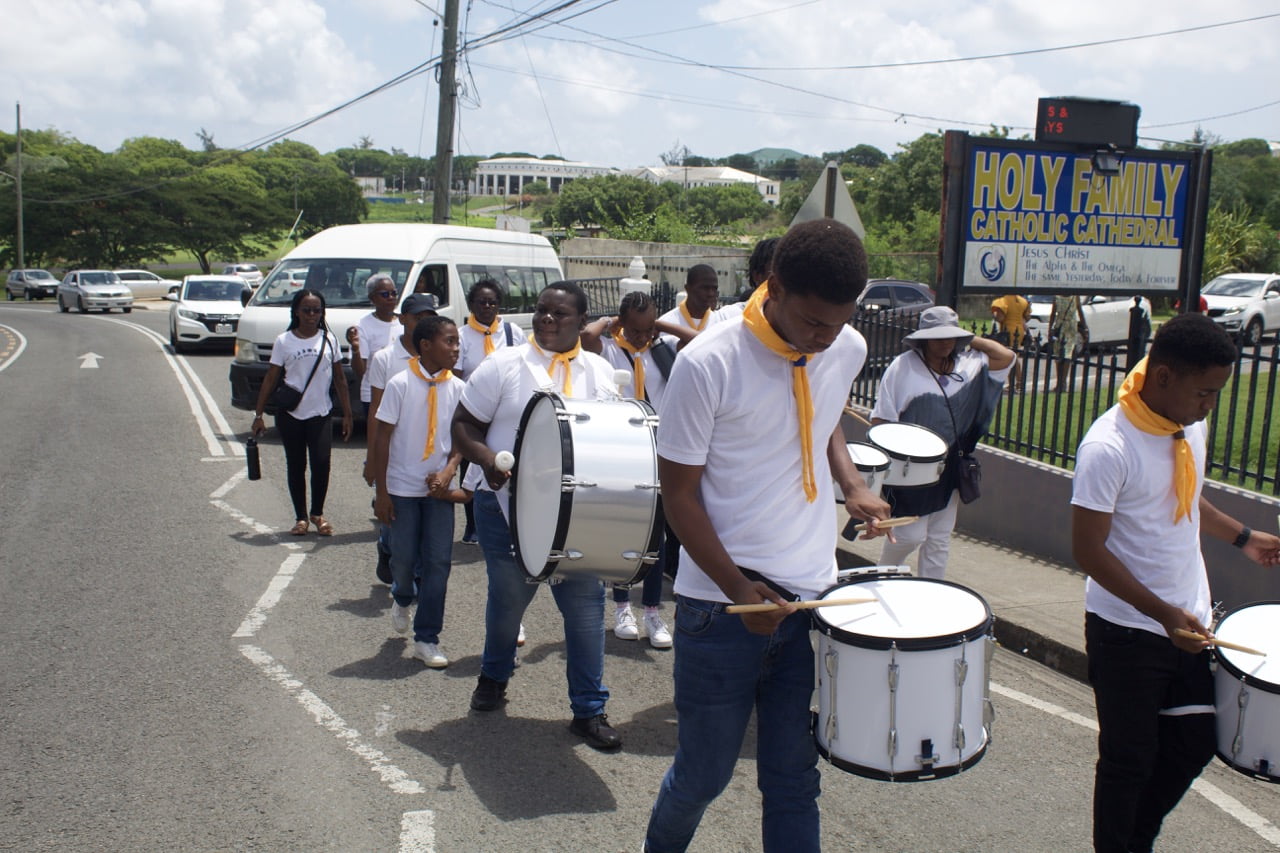 Bishop_Cathedral_Monstrance
Hispanic Community_Banner
Corpus Christi_Bishop_Monstrance
Corpus Christi_Flower Girls